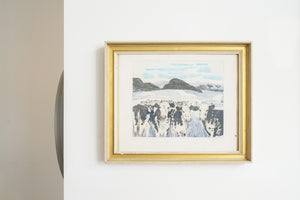 June Berry RWS, RE is a British artist, originally from Melbourne, Derbyshire, UK.
June Berry studied painting at the Slade School of Fine Art, London. She has had nineteen solo exhibitions including a retrospective at the Bankside Gallery, London in 2002. 
Born 10 August 1924 (age 96 years)
Water colour.
H50cm x W60cm